Soft Guru Baby Healthcare and Grooming Kit | Nursery Essentials for Newborns Gift Set | Includes Thermometer, Nail Clippers, Soft Brush & Baby Shower Basket Registry Items.

Price: $24.99
(as of May 18,2023 23:32:32 UTC – Details)
Product Description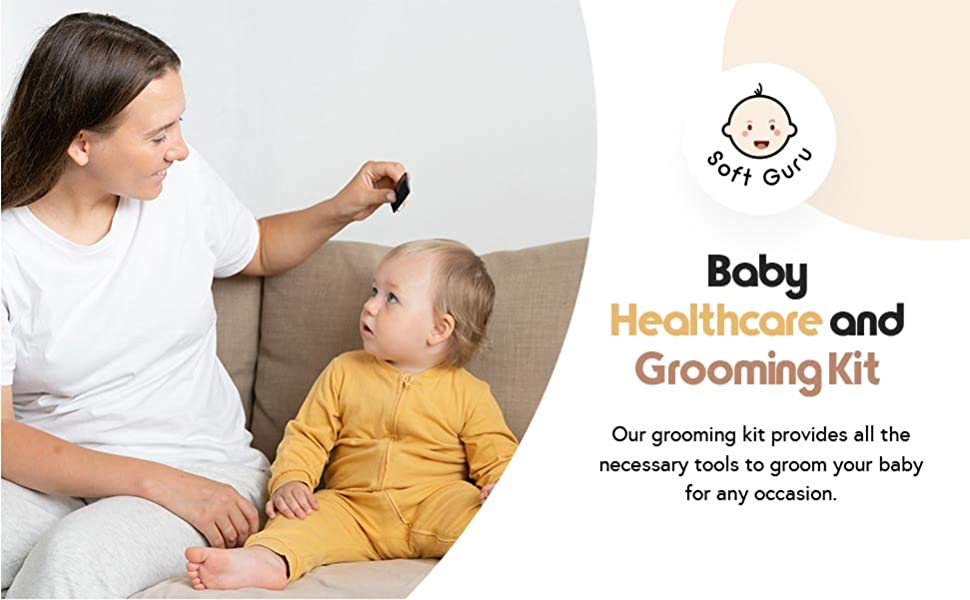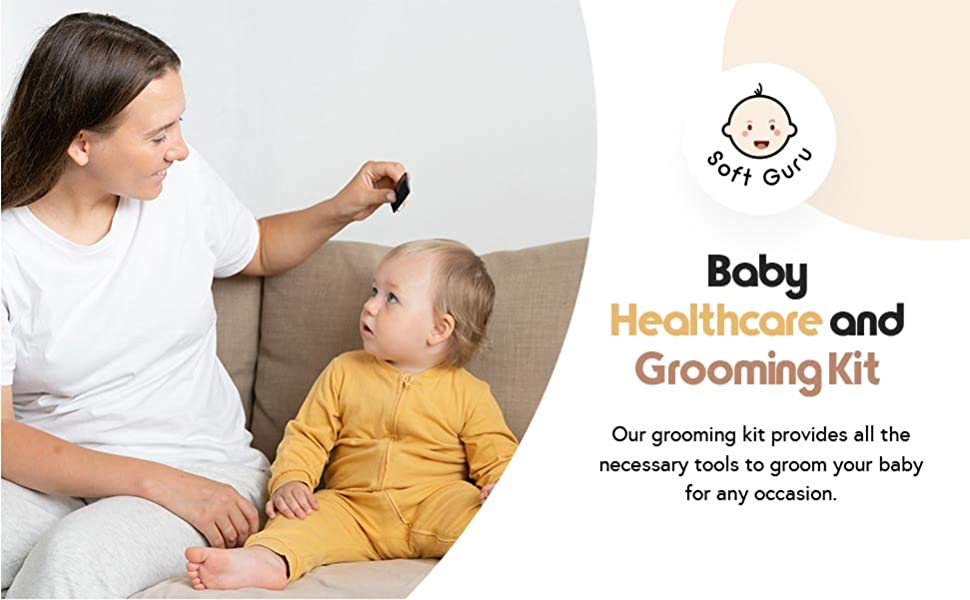 Get Organized: Keep all of your supplies together so that you can groom your baby anywhere. The grooming kit can be stored in your car, your baby stroller or anywhere in your home.
Safety First: Our kit is crafted with love and made with your newborns safety in mind. All of the accessories are gentle and made the perfect size to be safe for your toddler.
Makes the Perfect Gift: Make new or expecting parents smile with this baby registry & baby shower gift! Makes a perfect and practical addition to any nursery for girls and boys alike.
Return Policy: If for any reason you are unhappy with our product, under our return policy you may return the product within 60 days, no questions asked. 24/7 customer support available to answer any questions.