Sliding Glass Door Child Lock – OKEFAN 4 Pack Baby Safety Slide Window Locks for Kids Proof Patio Closet Doors No Drilling Tools Needed (Blue)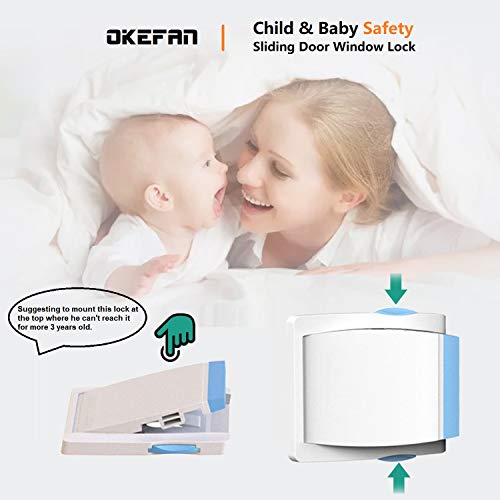 Price: $21.99 - $14.95
(as of May 17,2023 18:10:18 UTC – Details)
Product Description
With a few years development, OKEFAN has been trying to keep pace wtih changing winds and bring forward some of the best child safe products. Sliding glass door lock is tested throughout manufacturing process to maintain optimal effectiveness and safeness. That's why you can order from us with confidence.
Sliding glass door child lock with strong adhesive tape.Working on standard sliding doors and hung windows.
UNPARALLELED CHILD SECURITY
Sliding door child Lock will give you the confidence and peace of mind to feel comfortable performing household tasks while your little one roams explores house. Never worry about your child getting in to something they are not supposed to or hurting themselves while opening patio sliding door or hung window!
New structure with soft TPR bar, double buttons need to be pressed simultaneously for working conditions which is easy to be done for adult but kids can't finish it for two buttons.
With a simple stick no drilling tools needed, installing sliding window locks have never been this easy! You can have these locks ready to go in as little as a minute! Although we recommend waiting 24 hours before using, it is durable for lasting work.
SIMPLE INSTALLATION
OKEFAN sliding window lock could be installed without tools and no drills needed, no harmful to our doors and windows kept in pristine condition.
Clean door or window application surface.Peel 3m adhesive tape of sliding door lock.Stick tape and press lock ABS shell firmly.DONE!
It is more durable to wait 24 hours after installing this gliding window lock, also suggest to use hair dryer heating installing for cold home conditions. While we won't need this lock any longer, heating in blow dryer to remove gliding patio door locks easily. So, get OKEFAN sliding glass door Lock today and witness its safety benefits for yourself!
Sliding Glass Door Child Lock Upgraded in 2019
Soft TPR bar makes door lock with cushion and resistance features, helpful to protect sliding patio doors, hung windows and home closets.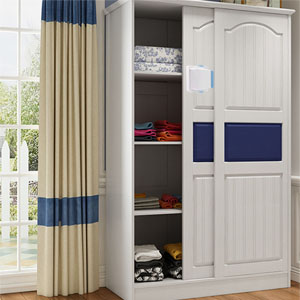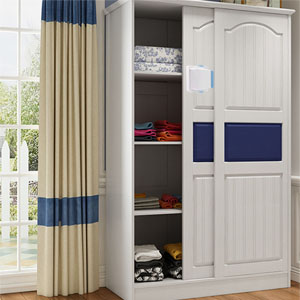 Safety Guard to Sliding Door and Home Window
Each lock with strong 3M adhesive tape, so 2.87×3.26 inch tape causes locks difficultly pulled off from sliding glass door or gliding window.
Working Room Needing 0.42 to 1.18 Inch Ranges
To durable lasting work, a quality s.s. spring and double buttons loaded into locking systems, two buttons needed to be pressed simultaneously.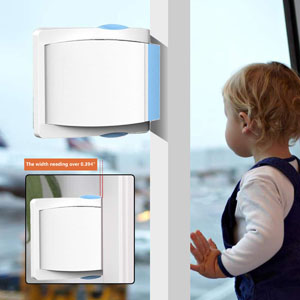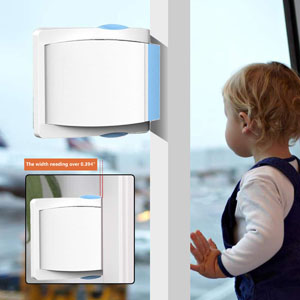 Easy to Install and Use No Drilling Tools Needed
Make sure a lock to be installed in a minute, no drilling tools needed and no damage to sliding door or window to be kept in pristine condition.
Structure Upgrading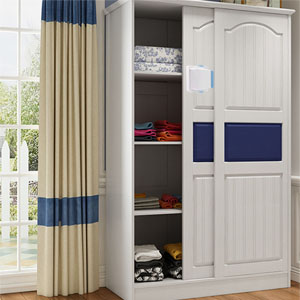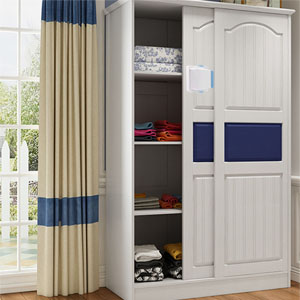 Strong 3M Adhesive
Stainless Steel Spring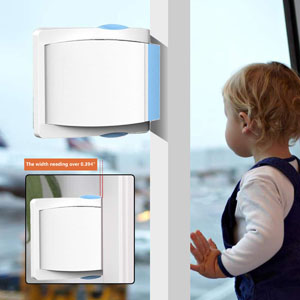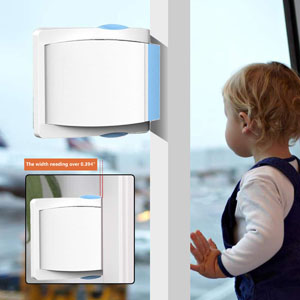 Easy to Install & Use
SAFE DESIGN – Unlike other sliding glass door lock, this sliding door child lock is installed beside door shelf and works once double buttons pressed simultaneously, which stops the door slided and passed each other. This lock is off to press the locking cover for unlock condition!
STRONG DURABILITY – Never worry about sliding window locks broken with high quality ABS plastic, stainless steel spring and strong 3m adhesive tap. The 3M window lock will not lose effectiveness or power even when you routinely open and shut your hung windows every day!
SIMPLE INSTALLATION – Installing sliding door lock has never been this easy, no drilling tools needed! Simply clean the working area for this lock, peel off 3M tape and stick this device onto the desired location of sliding doors for your patio, closet, cabinet as well sliding window!
DURABLE LASTING WORK – We know that patio glass door lock will work perfect. In case that you are not satisfied with this sliding door stopper, It is welcome to let us know any time and the helpful solution will be provided in 12 hours. A good safe gift for the kids to get great benefits!