Moonkie Silicone Baby Spoons Set of 4, Soft-Tip Spoons for First Stage Infant Feeding, Bendable, Chewproof Baby Training Spoon Baby Utensils, Ideal for Self-Feeding and Baby Led Weaning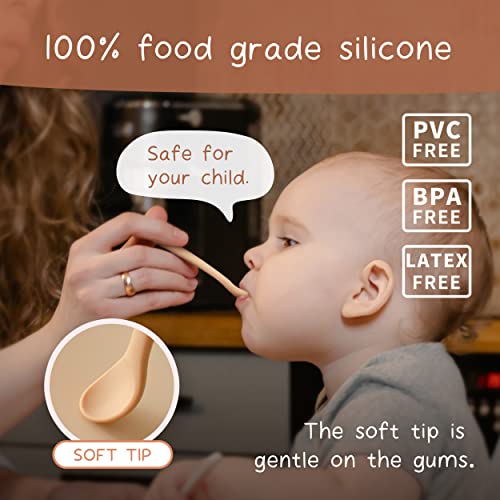 Price: $11.99 - $7.99
(as of May 29,2023 11:20:39 UTC – Details)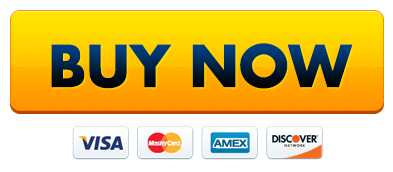 From the brand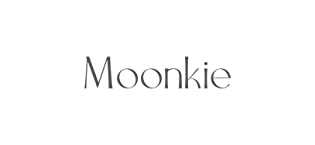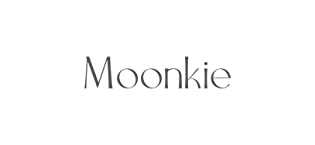 We are built for aesthetic and practical baby essentials.
Moonkie Research Center partners with pediatricians, midwives, ergonomists, doulas, and parents. We are a team of design experts, and countless experiments in our dedicated lab enable us to bring you the safest and most considerate baby essentials.
Moonkie delivers the Scandinavian concept of Hygge, providing families with elaborate and friendly baby products.
Shop Feeding Essential
Shop Feeding Essential
Shop Teething Toy
Shop Teething Toy
Shop Baby Care
Shop Baby Care
GROWS WITH YOUR BABY – Moonkie's silicone baby spoons cater to babies in stage 1 feeding, offering two spoon head sizes that adapt to your baby changing needs. The smaller head is ideal for younger babies beginning solid foods, while the larger head is suitable for older babies ready for heartier meals. Encourage self-feeding and independence as your baby grows.
SAFE & SUSTAINABLE – At Moonkie, safety is a top priority. Our silicone baby spoons are made of 100% food-grade silicone and are free from BPA, PVC, phthalates, and lead to ensure your baby's safety while they explore new tastes and textures. Additionally, the unbreakable silicone makes these spoons ultra-durable for long-term use, reducing waste from disposable utensils and contributing to a more sustainable environment.
Innovative design – The ergonomically designed handle make it easy for your baby to grip, promoting self-feeding and developing fine motor skills. The shallow scoop of the spoon's heads is just the right size for your baby's mouth, making it easy for them to take bites without overloading their little mouths. The smooth edges ensure that there are no sharp parts that could harm your baby's delicate gums.
FLEXIBLE & BENDABLE – Moonkie's toddler spoons feature a bendable design, adapting to any angle or direction to suit different feeding situations while remaining stable and reducing spills. This design promotes comfortable and independent feeding for your baby. Adjust the spoon angle to your preferred feeding position, making mealtime a breeze.
CLEANING IS A BREEZE – The baby spoons are dishwasher-safe and boil-proof. Clean them up quickly in the dishwasher or boil them for a deeper clean. Hand washing with warm soapy water is also a good choice, and we recommend using a soft bristle brush or sponge to clean them. Note: Not suitable for use in the microwave
Order yours today and enjoy the convenience and peace of mind of a feeding spoon that grows with your baby!