Fasrom Wearable Breast Pump Carrying Case Bundle with Breast Milk Cooler Travel with Ice Pack Fits 6 Tall Baby Bottle Up to 9 Ounce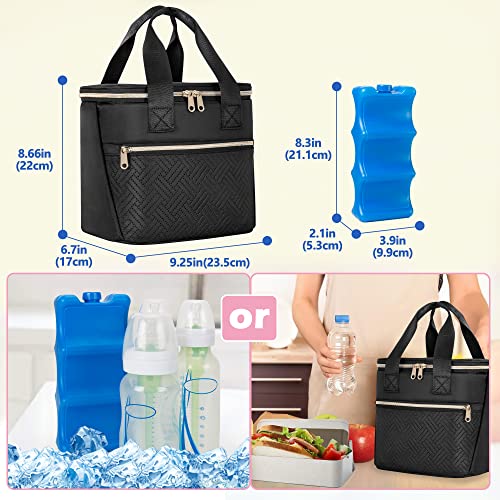 Price: $51.98 - $51.00
(as of May 28,2023 13:04:15 UTC – Details)


Wearable Breast Pump Carrying Case Bundle with Breast Milk Cooler Travel Fits 6 Tall Baby Bottle Up to 9 Ounce
Matches with 2 detachable dividers to keep double electric breast pumps and accessories separated. Comes with a waterproof mat (13×11 inches) to lay all pump parts on and easily wipe clean.
The wearable pumping bag is made of heavy duty nylon fabric to prevent machine from dust and scratches. Padded lining helps to reduce the damage of bumping and keep your breast pump in good condition.
BREASTMILK COOLER BAG: Dimensions 9.25×6.7×8.66 inches. The breastmilk cooler bag with ice pack is large enough to carry 6 tall baby bottles up to 9 ounce. Prefect for transporting bottles back and forth to daycare and normal outings. (Cooler bag and ice pack only, NOT includes bottles.)
Attached with a front zipper pocket and back open pocket for small items. Thickened sandwiched structure to keep breast milk fresh for hours. Waterproof liner with seamless heat pressing tech helps to prevent leaks and easy to clean.