LIGHTDESIRE Baby Toys Musical Caterpillar,Infant Toys Stuffed Animal Toys with Ruler Design and Ring Bell,Baby Teething Toys for Tummy Time Newborn Boys Girls 0 3 6 12 Months(Green)

Price: $19.89
(as of May 22,2023 00:53:23 UTC – Details)
Product Description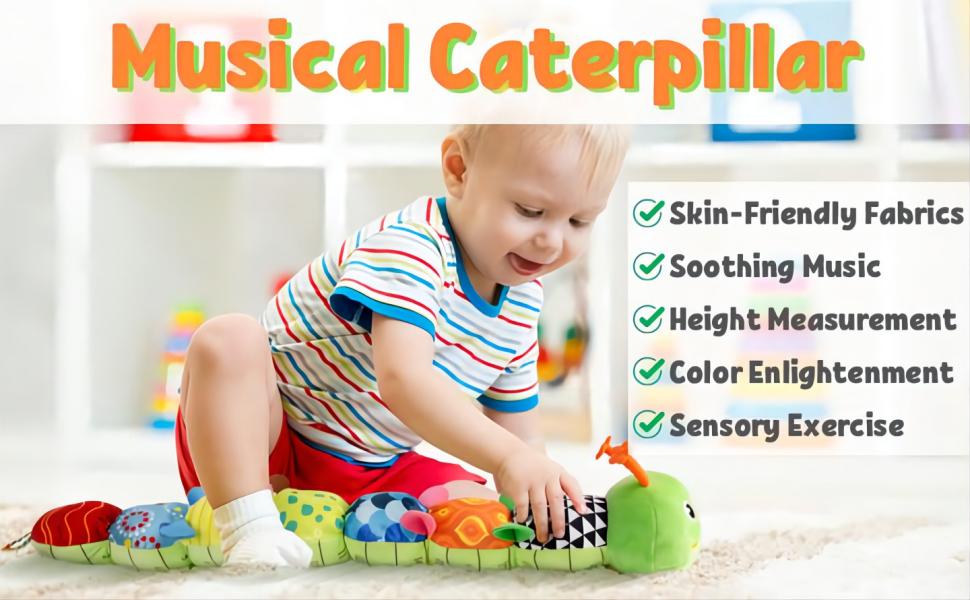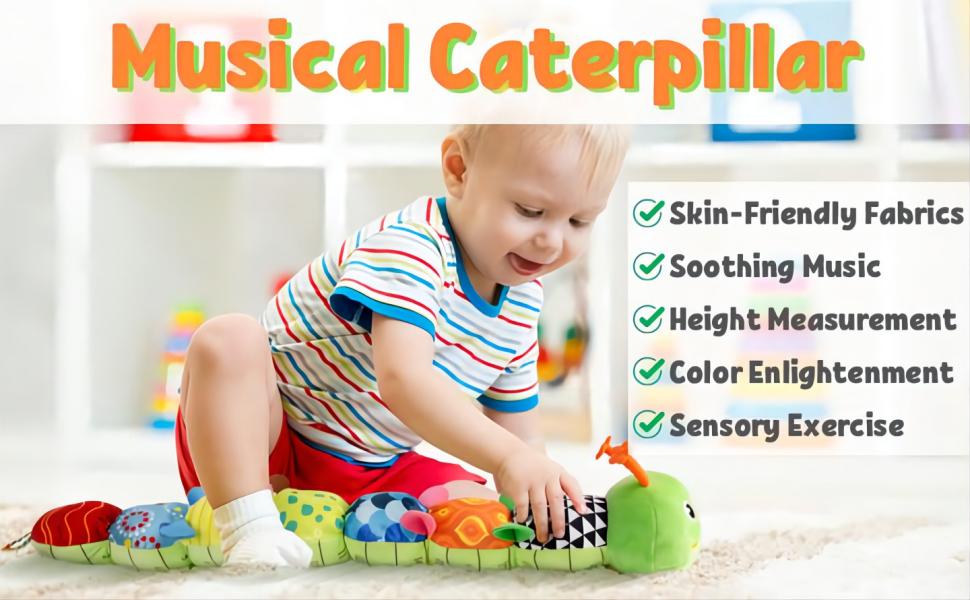 Rich sensory experience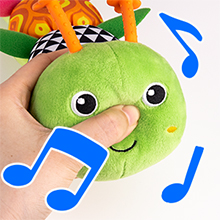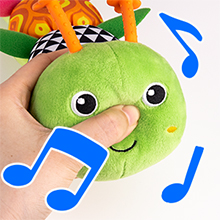 Music IC in The Head
(The music IC in its head, the song sound lasts for 22 seconds each time you press)
Squeaker
(The first section in the caterpillar's body)
Crinkle Sound Paper
(Two Crinkles sound paper on the blue parts of its back)
Baby Rattles
(Bell chime noise in it's tail)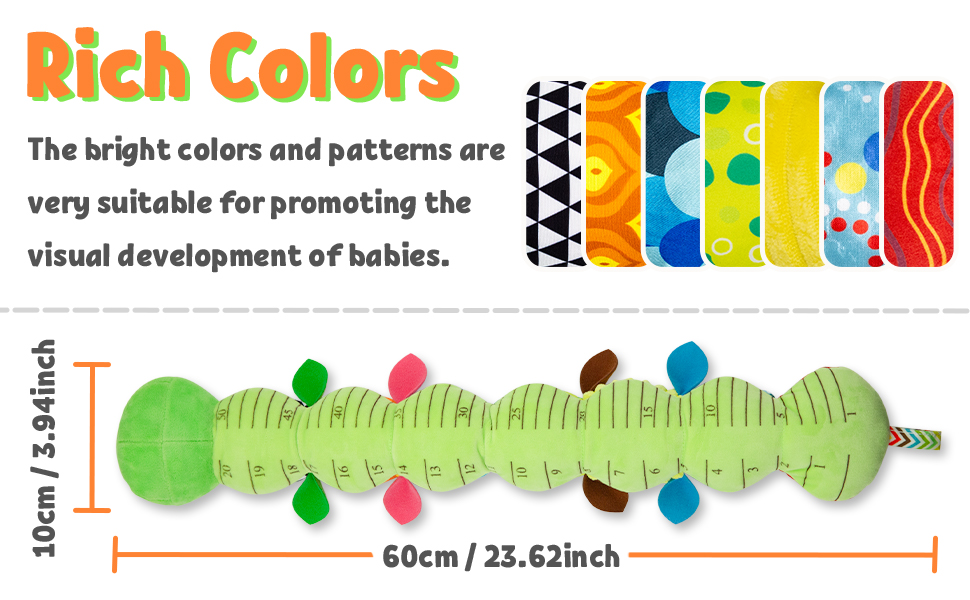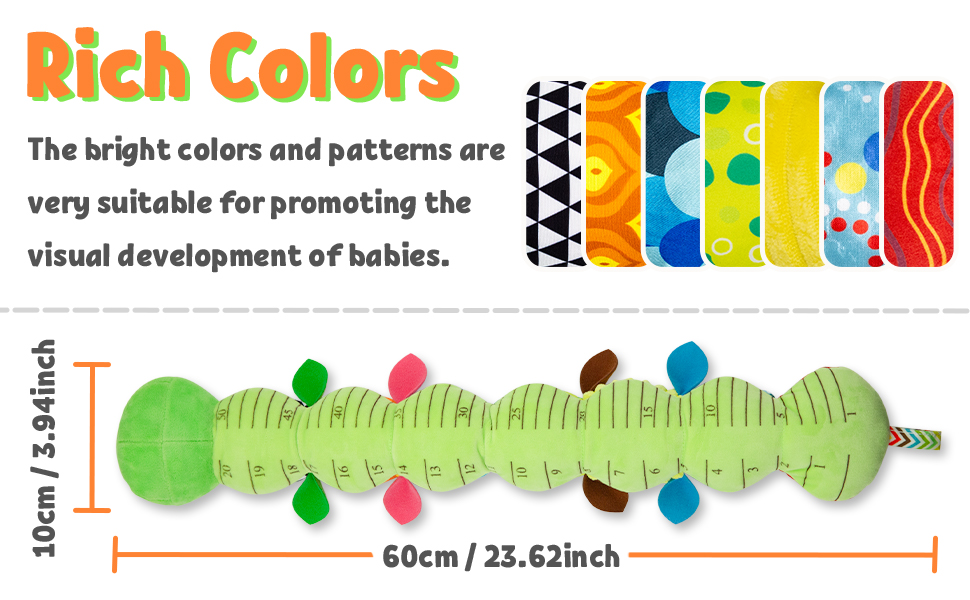 BABY MUSICAL TOY – There is a music box hidden in the head of caterpillar,Press the caterpillar toy head to hear a lively and cute music. The sound of music can attract baby, soothe and accompany your baby anytime, anywhere.
BABY RATTLE TOY – In addition to hidden music on the head, the other parts also designed a baby rattle, BB squeaks and crinkle sound paper. A total of 4 different voices make baby prefer and curious about it.
MULTI-SENSORY EXPERIENCE – The musical baby toy consists of 7 gorgeous colors and patterns. When shaking the rattle built-in the tail, the power of hand and wrist activity is enhanced, promoting the development of hand muscles and stimulating the baby's visual and auditory development.
RULER DESIGN – The tummy has a ruler design. You can use it to record the baby's height during the baby's tummy time,and see the child's growth. The maximum length of the ruler is 20 inches/50 cm.
IDEAL GIFTS FOR BABIES – No matter at home, car, or other places, this animal plush toy is a good partner for babies. You can also play with them. It is a perfect infant toy for babies.