Baby Infant Toddler Helmet No Bumps Safety Head Cushion Bumper Bonnet, Adjustable Protective Cap Child Safety Headguard Hat for Running Walking Crawling (Pink Forest)

Price: $13.99
(as of May 21,2023 16:24:56 UTC – Details)
Product Description
Blue clouds
Pink Forest
Purple Elephant
Safety First
Reports from the World Health Organization and the United Nations Children's Fund show that more than 2,000 children die from accidental injuries worldwide every day, and tens of millions of children are left with life-long disabilities due to accidental injuries each year. These are all due to safety negligence.
When the baby leaves the arms of his parents and starts to learn to walk and run, we must take safety protection measures so that the children can explore the world happily without accidental injuries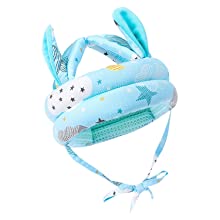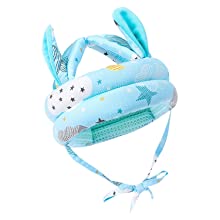 360° Protection
Comprehensive protection, effective shockproof
Soft and Breathable
Four vents, not stuffy
Lightweight and no load
Super light weight, only 27g (0.06lb).
Shock-absorbing sponge, washable
Velcro
Velcro for anti-sticking hair
Baby Helmet for Crawling Walking
This is a safety helmet specially designed for baby toddlers. Maybe it will not be 100% protection like magic, but it will definitely reduce head impact and damage.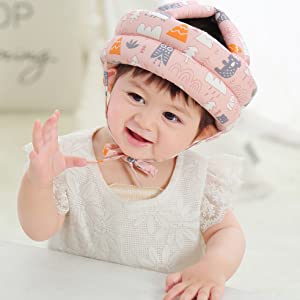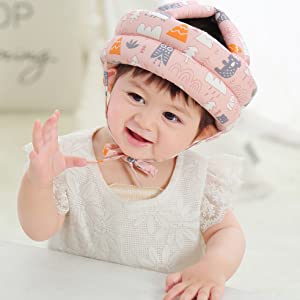 Happy Childhood
Every little care is big love.
This gift is not expensive, but it is important.
Please don't hesitate to take it away.
◆360° Protection: The walking helmet has shock resistance, shock absorption, and friction resistance, which can effectively prevent infant injuries.
◆Lightweight: Lightweight and no load, there are four exhaust holes on the top to absorb sweat, not stuffy, and can be used in all seasons
◆Material: 100% cotton, breathable mesh, special Velcro for anti-sticking hair, shock-absorbing sponge, washable, safe and non-toxic.
◆Size: 17.72in * 20.87in, freely adjustable head circumference, suitable for babies from 6 months to 2 years old.
◆Quality Service: If you have any problems in use, you can contact us in time, and we will provide solutions within 12 hours.