ANMEATE Add on Baby Camera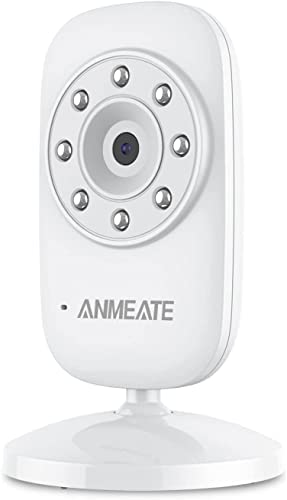 Price: $39.95
(as of May 25,2023 03:29:48 UTC – Details)


FOR PARENTS WANTING TO MONITOR MULTIPLE ROOMS OR CHILDREN- Add-on ANMEATECamera can be used with the ANMEATE SM24 Monitor.- Allows pairing up to 4 cameras to your SM24 Parent Unit.- Includes camera unit power adapter.PAIRING THE ADD-ON CAMERA (BABY UNIT) WITH YOUR SM24 PARENT UNITTo renew the pairing of your units or pair a new/additional Baby Unit, follow the procedure below:Note: Before you begin pairing, be sure to have the Baby andParent Units side by side and turned on.On the Parent Unit press the MENU/Exit key and the menu screen will be displayed.Press the LEFT key or RIGHT key until the camera icon is highlighted in red then press UP key or DOWN key to select the desired camera to pair.Press OK key to start the pairing.While the LED is flashing, press and hold for few seconds the PAIR button in the back of baby unit.Once paired, an image from the paired camera will display on the screen.If unsuccessful, please repeat above steps.Press the MENU/Exit key to Exit.Note: If there is more than one camera to be paired, repeat the above steps for each camera individually.
Must connect ANMEATE SM24 monitor (SM24RX) to use.
Complete Monitoring System: Connect up to 4 camera devices at once.