6-Pack Child Proof Locks for Cabinet Doors, Drawers, Fridge, Toilet Seat, Dishwasher, Trash Can, Cupboard – 3M – No Drilling – Child Safety Locks for Cabinets and Drawers – Baby Proofing Cabinet Lock

Price: $9.99
(as of May 19,2023 09:22:04 UTC – Details)
From the brand
Inaya believes that a safe and assured environment helps houses truly become a loving and expressive home.
Our products are made for reliability, durability and versatility, to suit any family's needs and style.
Bring Inaya home to truly make it one.
New Babyproofing by Inaya
New Babyproofing by Inaya
Shop bestselling babyproofing
Babyproof your Kitchen
Babyproof your Living Room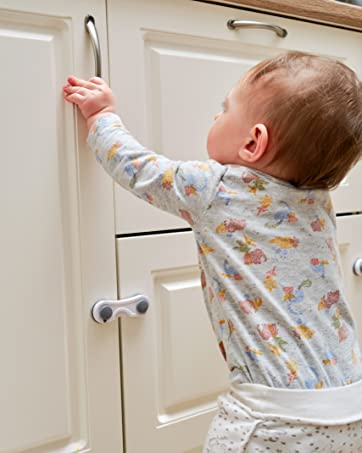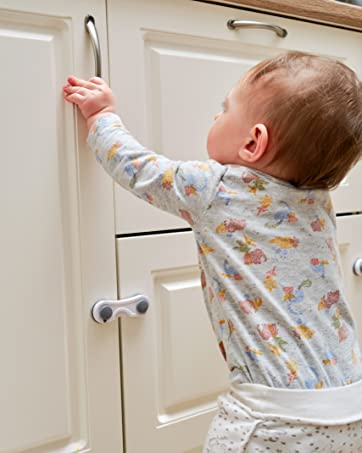 Babyproof your Bedrooms
Easy to install: No tools required for installation. Baby proof your home in less than a minute with the tough pre-applied 3M adhesive. Simply peel the adhesive pads, stick it on a clean surface and press to secure it completely.
Completely adjustable: The straps of the cabinet locks for babies can be adjusted from 3″ to 7″ and the versatile design of the latches works perfectly well with every door type.
Hassle-free removal: The child locks for cabinets allow for an easy removal from kitchen doors and wooden surfaces without damage. Simply, heat the installation surface for a few seconds using a hairdryer and then pull the latch for a hassle-free removal.
100% customer satisfaction: Multifunctional, sophisticated and simple, the versatile locks for kids from Inaya offer 1-year warranty, video instructions & great customer service.