120 Inches Extra Wide – Retractable Baby Gates for Large Openings, Stairs and Doorways – Dog Gates for The House – Pet Gates for Dogs, Indoor and Outdoor Use – Black

Price: $98.88
(as of May 18,2023 10:05:16 UTC – Details)
Product Description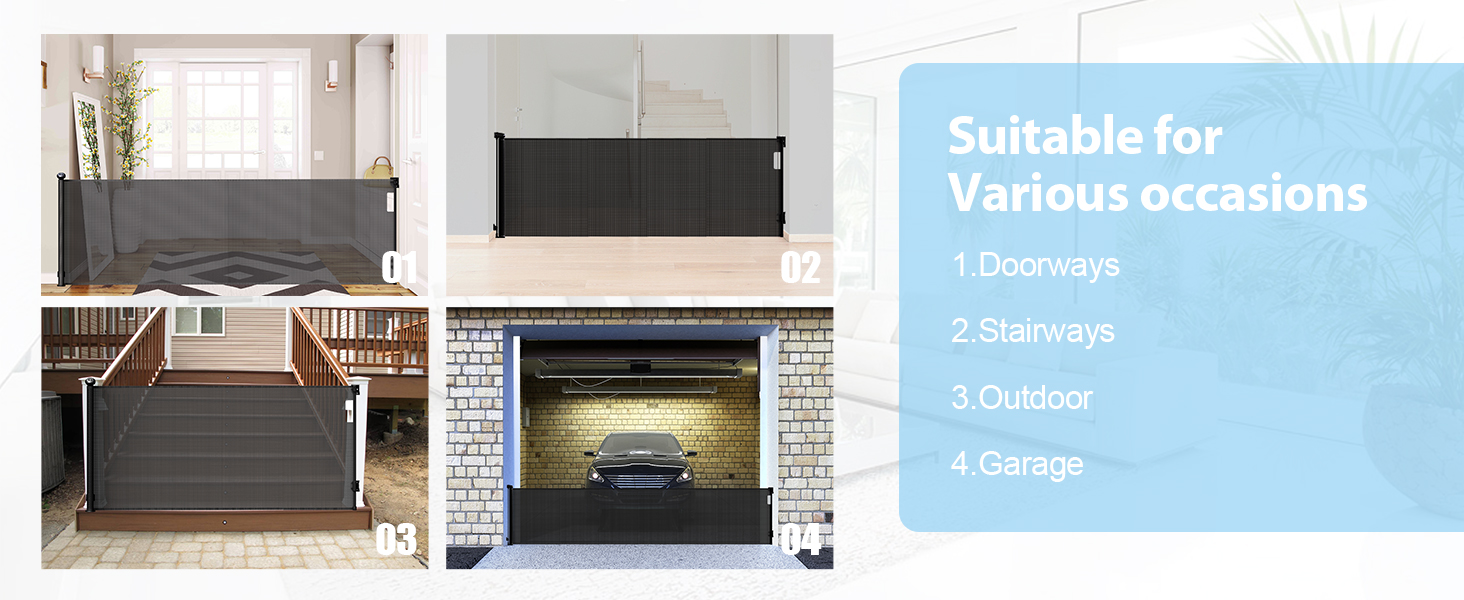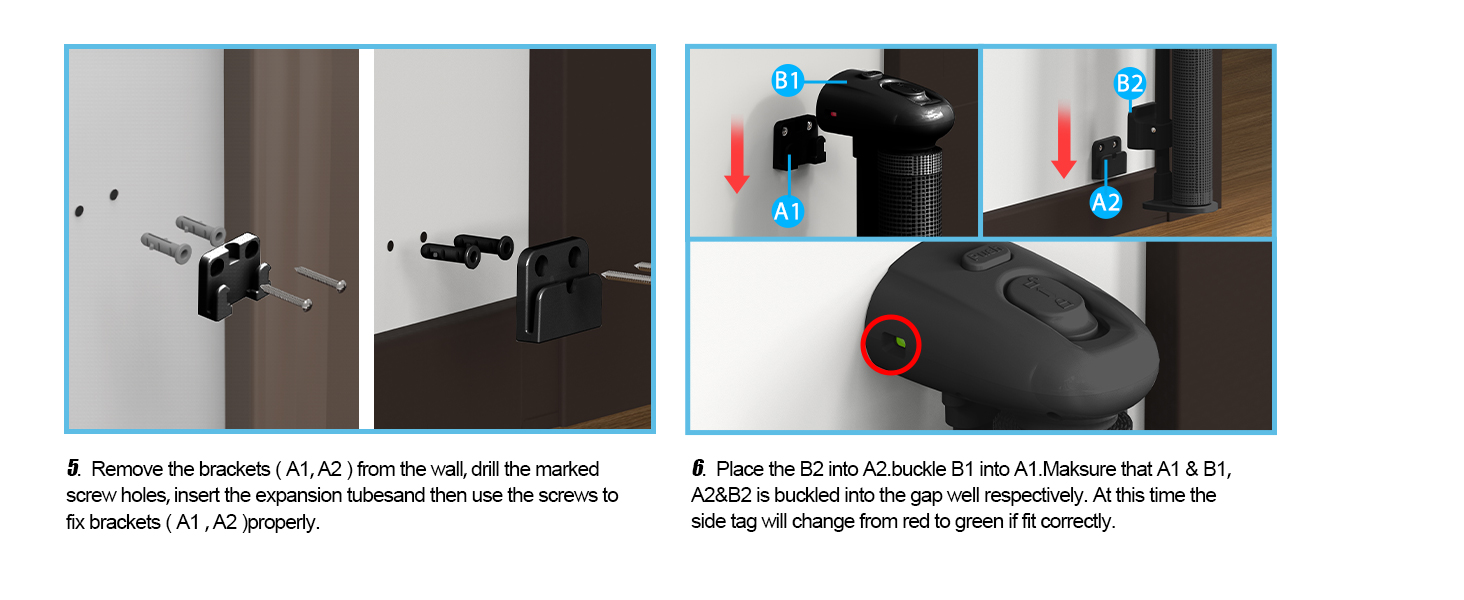 1 Step 1 2 Step 2 3 Step 3 4 Step 4 5 Step 5
Take note 1: Please always put the lower bracket B2 as close to the baseboard/skirting board.(If there is no baseboard/skirting board on the wall,please do not posit the lower bracket B2 over 12cm up from the floor.)
Take note 2: Please adjust the position of A1,A2,A3 and A4,then pull out the mesh to check it if it is balance, and make sure that the mesh is level.
Take note 3: Please pre-drill the holes on the hardwall before use expansion tube.
Can this be mounted diagonally/at an angle?
Yes, as long as the mounting hooks and brackets are parallel to one another, it doesn't matter which direction it stretches.
What keeps toddlers from crawling under it?Push?
If you install it correctly and press the lock button (the lock prevents the door from being stretched any further), there is no way a baby will be able to crawl under it.
Can this extra long baby gate be used outdoors?
Yes
【Retractable Design】 The retractable baby gate design allows you to save floor space when it's not in use, compared to traditional iron doors. With the push of a button, you can even remove it for added convenience.
【Fit Any Baseboard】 The lower mounting bracket of the retractable dog gate can be adjusted to accommodate the height of the baseboard, allowing it to fit any baseboard.
【Safe & Sturdy】 The special latch design is difficult for kids and pets to open, but only requires two fingers for adults. Compared to traditional iron gates, the child safety gates mesh structure is sturdier, more visible, and can effectively prevent children from being injured when they collide with the gate. Additionally, the mesh structure is breathable and easy to clean.
【Multi-Use Product】 This versatile gate can be used in various settings, including indoors for houses, doorways, and stairs, as well as outdoors. It's perfect for keeping your children and pets safe, with specific applications for dog gates for stairs, child gates for doorways, puppy gates for the house, and even extra-wide dog gates for the house.